Workflow Overview
This section gives a brief overview of the typical workflow for MARE2DEM. The suite of MARE2DEM codes consists of three parts:
A MATLAB user interface and other routines for building forward and inverse model and preparing data files

The core MARE2DEM code (written in MPI-Fortran and C) for the finite element modeling and inversion of EM responses

MATLAB routines for interactive plotting of inversion models and viewing EM responses and data fits
The typical workflow is outline in the image below: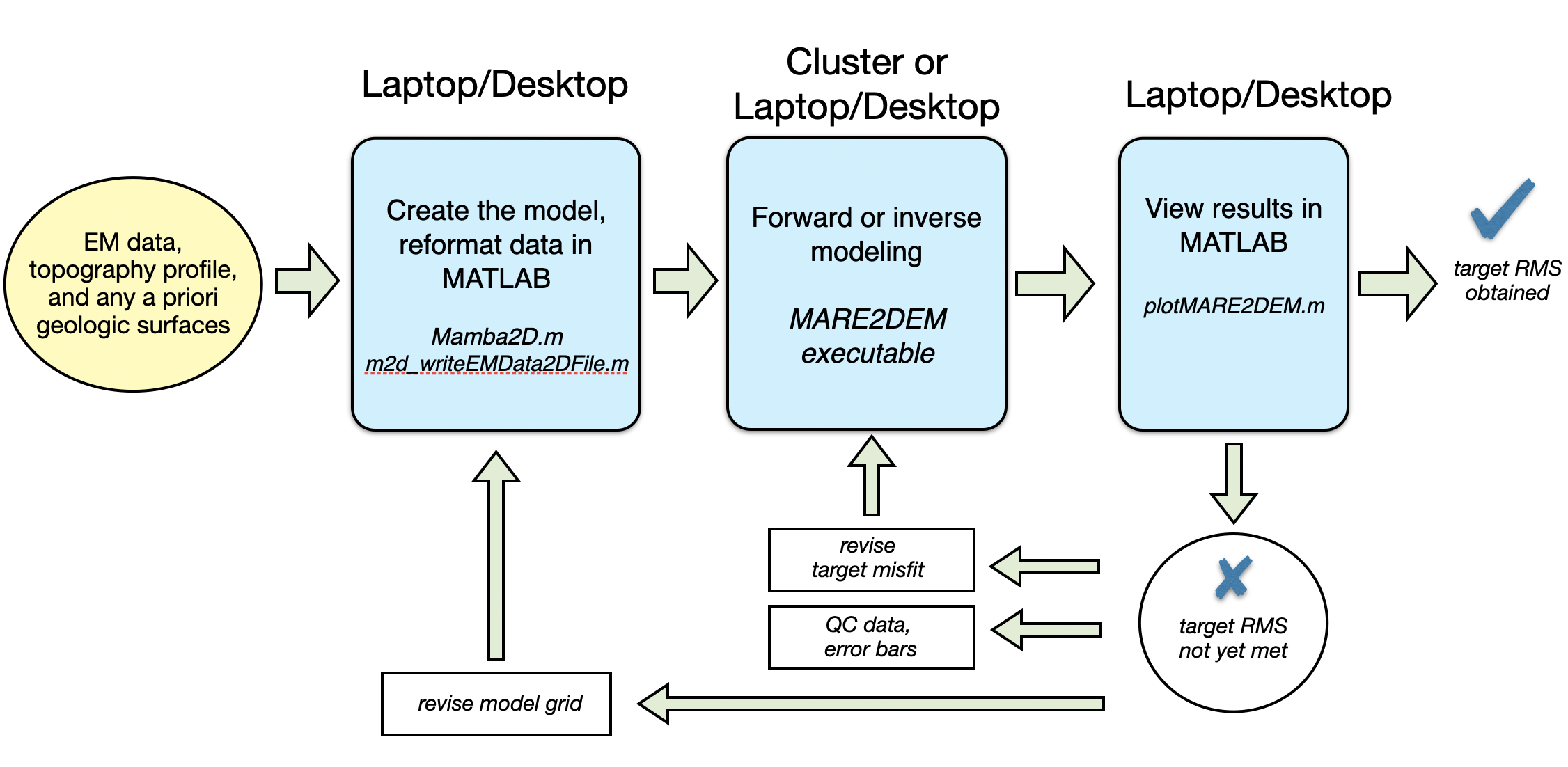 Input data consists of the transmitters and receivers and response frequencies and any topography and other geologic surfaces that will be incorporated into the model.

In MATLAB, the data parameters (and any EM responses to be inverted) can be written to a MARE2DEM format data file using m2d_writeEMData2DFile.m. A resistivity model (and possibly an inversion mesh) is built using the interactive Mamba2D.m graphical user interface.

The MARE2DEM executable code is run for forward or inverse modeling.

Results are viewed in MATLAB using plotMARE2DEM.m.

For inversion, the resulting model and data fits are inspected and if deemed insufficient, the model parameterization is revised and outlier or noisy data are trimmed and the workflow is repeated.